This is the resource collection of
tr'ensemble
in the form of index cards. Have fun browsing!
A few contents are password protected. These will only be shown if you are logged in
.
---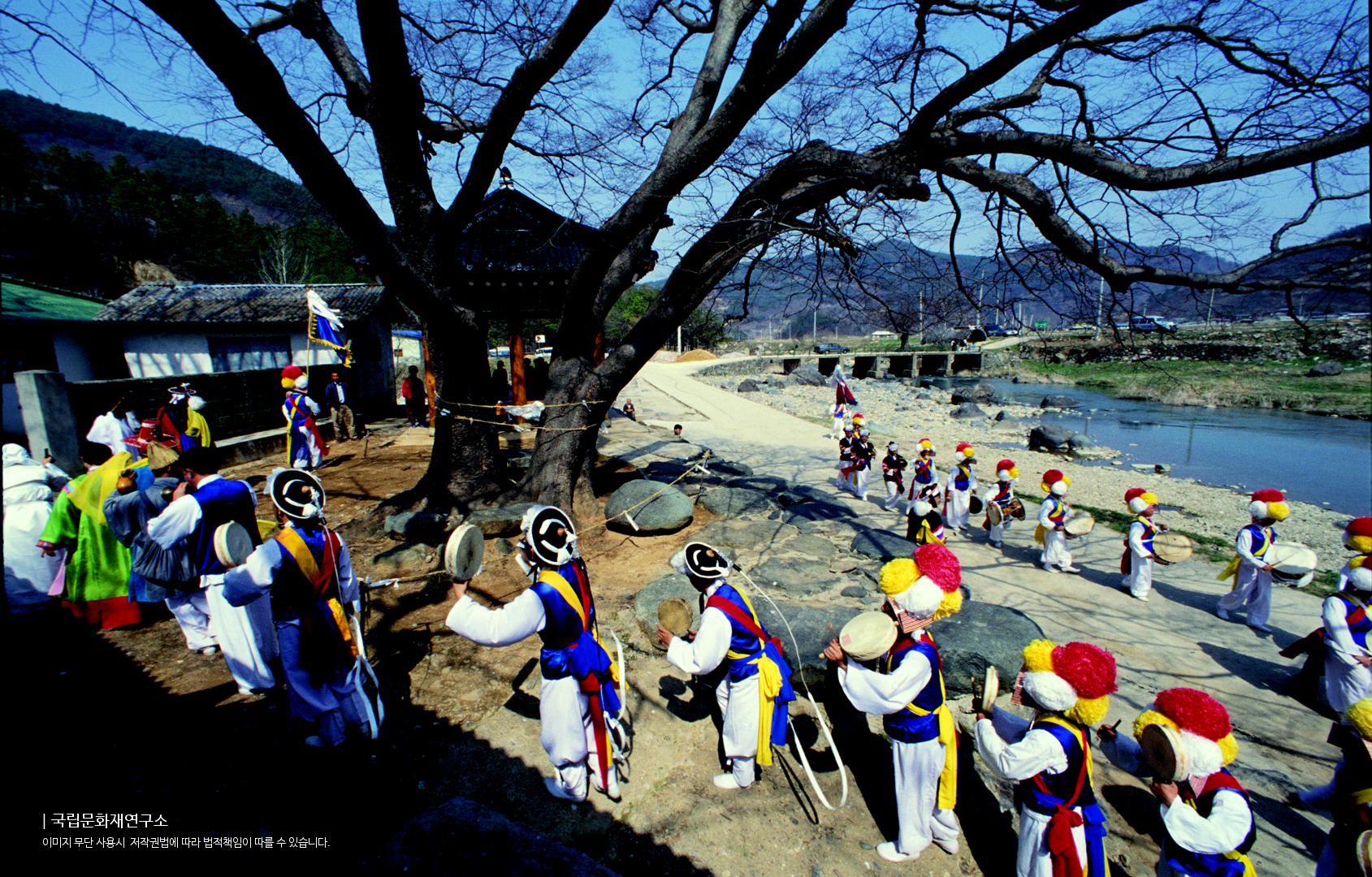 im-sil-pil-bong-nongak
임실필봉농악(任實筆峰農樂) ist eine
pungmul
-Tradition aus Pilbong-ri in Gangsil-myeon, Jeonbuk, Im-Sil-Gun in Korea. Die Tratition ist ein anerkanntes koreanisches nationales und ein UNESCO-Kulturgut. Sie ist Teil unsers
tr'ensemble-Trainings
.
Pilbong-ri ist ein Bauerndorf, benannt nach dem Berg Pilbong hinter dem Dorf.
---
last edited: Wed, 25 Aug 2021 08:49:35 +0200
yeongnam nongak
영남농악 hat seinen Ursprung in der landwirtschaftlichen Musik der Regionen Gyeongnam und Gyeongbuk. Die musikalische Tradition des nördlichen Teils von Gyeongbuk ähnelt dem
yeongdong nongak
, und je weiter man in den Westen von Gyeongnam geht, desto ähnlicher wird die Tradition zum
honamjwa
.
yeongnam nongak
wird im Vergleich zu Traditionen anderer Gebiete immer noch sehr oft in Dorfrituale integriert, zum Beispiel ins Ritual
jishinbabki
, bei dem um Gesundheit und Glück fürs ganze Jahr gebeten wird. Ebenfalls Verwendung findet das Stück im folkloristischen Schauspiel
sangmo nori
. Das Stück ist in Abschnitte unterteilt:


gilgunak 길군악

ban-gilgunak 반길군악

dadeuraegi 다드래기

yeongsan dadeuraegi 영산 다드래기

dadeuraegi maeshi 다드래기 맺이

yeon-geolchae 연결채

beoldalgeori 별달거리

ssangjinpuri 쌍진풀이

maeshi 맺이

Alle 4 Stimmen zusammen:
Janggu:
Buk:
Kkwaenggwari:
"Angriff" nach Decrescendo (logge dich ein, um Videos abzuspielen):
Liedtext:
1. 하늘보고 별을 따고/ 땅을 보고 농사짓고
2. 올해도 대풍이요 /내년에도 풍년일세
3. 달아달아 밝은 달아/ 대낮같이 밝은 달아
4. 어둠속의 불빛이 우리네를 비춰주네~~~